For years I try to explain to people, what OpenType really means and in which way it differs from TrueType and in which way it doesn't. And I explain to people that it is safe to use a Windows TrueType font on the Mac in the year 2012 … (See my older article OpenType myths explained). And now with WOFF we have even a new format which raises new question …
So in addition to my articles I created this info graphic to explain the connection between the major outline font formats.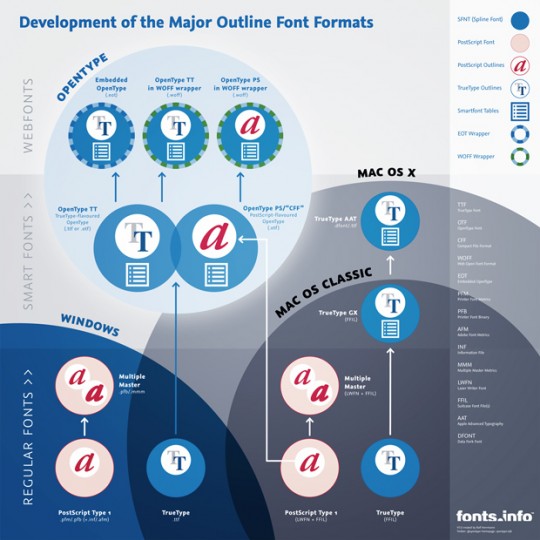 The hi-res version (2000 × 2000 pixels) can be downloaded here:
View/download hi-res image
Feel free to share this image under the CC BY-SA licence, which means you can share and re-distribute this image wherever you like, as long as you credit me (Ralf Herrmann, opentype.info) or fonts.info as the author and don't change the image itself.
The image is set in Graublau Sans Pro Display by Georg Seifert.