Myths about Helvetica and Mac OS X (since 10.5)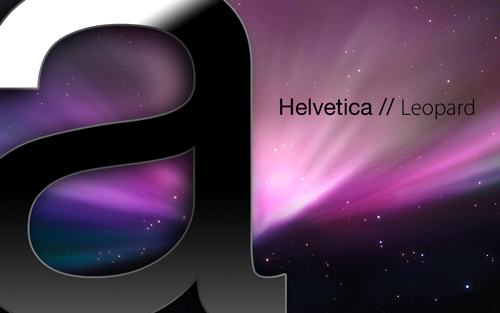 For many years professional graphic designers are used to replace the Helvetica system fonts on the Mac OS with a Type1 version. But with Leopard this seems to be impossible. Whenever you delete the fonts, they will be reinstalled after you reboot the system and you will get a lot of annoying font conflicts.
I looked at several weblogs talking about this issue and they all make a lot of strange statements. So time to shed some light on this subject.
Myth 1: It is necessary to replace the system's Helvetica if you want to make professional printouts.
No! All system fonts on Mac OS X are "professional fonts". In the early 90's TrueType fonts could be a problem for some Raster Image Processors, but those days are long gone. Nowadays it really doesn't matter if you use a font based on TrueType or PostScript outlines.
Myth 2: You need to buy Helvetica LT Std.
One weblog, that was quoted all over the internet, claimed you need to buy Helvetica LT Std. Because it has a different font family name, you will not get any font conflicts. That's true, but why should you buy a font you already have? In fact, the "Std" means you will only get a limited character set with this font, whereas Apple's Helvetica supports a large number of languages.
The only reason for deleting the Helvetica fonts built into Leopard is if you need more styles. It wouldn't be a good idea to mix some Helvetica TrueType styles from Apple with other PostScript styles from a different Foundry.
Myth 3: You cannot delete the system's Helvetica in Leopard.

Actually, you can! Just open this folder:
System/Library/Frameworks/ApplicationServices.framework/
Versions/A/Frameworks/ATS.framework/Versions/A/Resources/ProtectedFonts/
This is the folder Leopard uses to reinstall the fonts. If you delete them here and in the system folder (system/library/fonts), the fonts will not be reinstalled. Warning: Mac OS X needs Helvetica! If you delete the Helvetica dfonts, make sure to install your own Helvetica. It needs to have the name "Helvetica" as font family name. No other name (like "Helvetica LT" or "Helvetica Neue") will be a proper replacement.
The new version 3.x of Linotype's FontExplorer X Pro include a new option to deactivate the system font protection. This is probably the most recommendable solution to this problem.