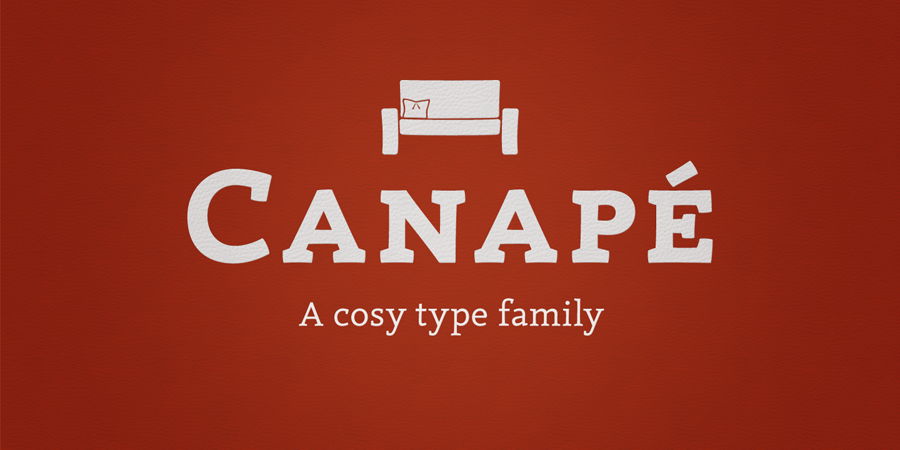 Canapé by Sebastian Nagel is the latest release at fonts.info. It is based on the idea of letters with a subtly curved and slightly modulated line. Through this, the typefaces has a warm and friendly, almost haptical appearance which brings some kind of cosiness to your communication with type.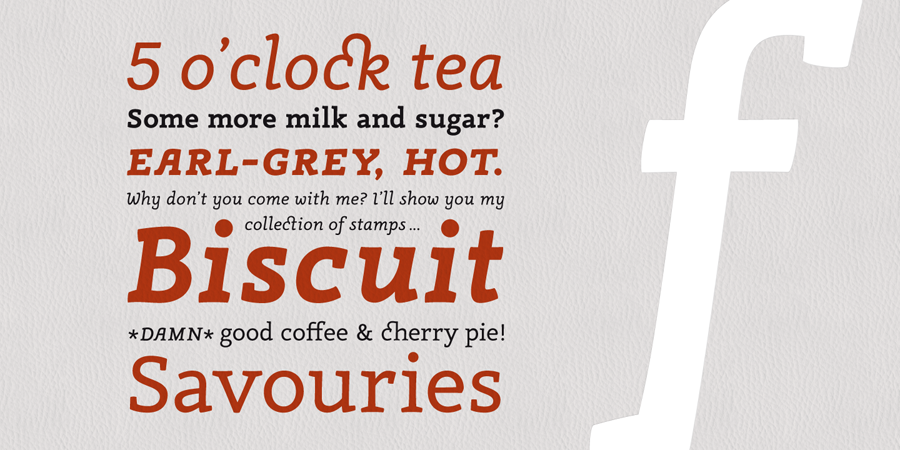 Canapé Serif with its 4 fonts and more than 4,200 characters contains a large amount of features like Small capitals, Swashes, 10 different figure sets, automated fractions, ordinals, standard and discretionary ligatures, language support for Central and Western Europe, a Capital Sharp S (ẞ) and a small sofa building kit. All features are easily accessible through OpenType features.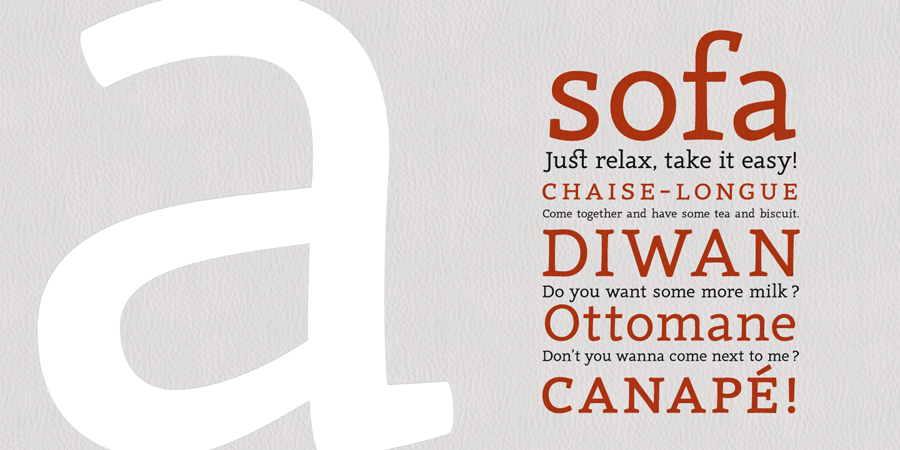 For more information check out the Canapé microsite or the elaborate 46-page PDF type specimen.
Visit Canapé Microsite Download PDF type specimen