You are on Instagram and you like typography, calligraphy and lettering? Here are some accounts you might want to follow. (Click on the images to get to the Instagram accounts)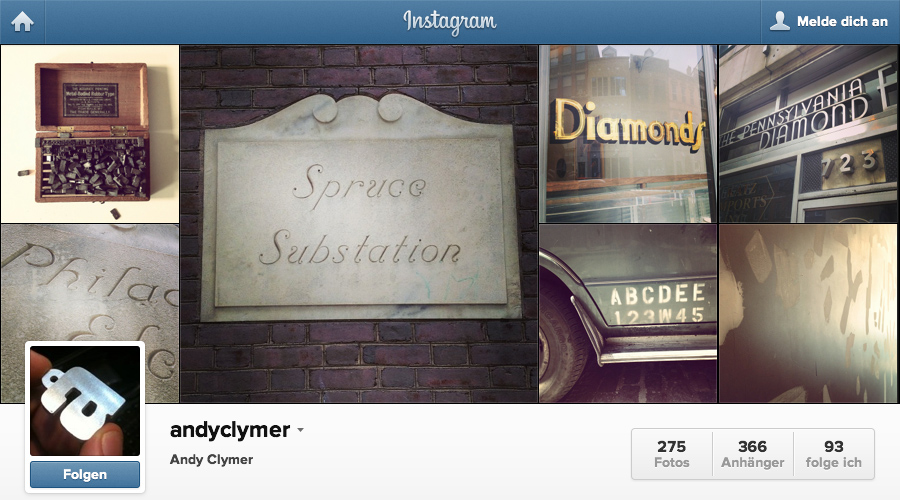 Andy Clymer, Type designer from New York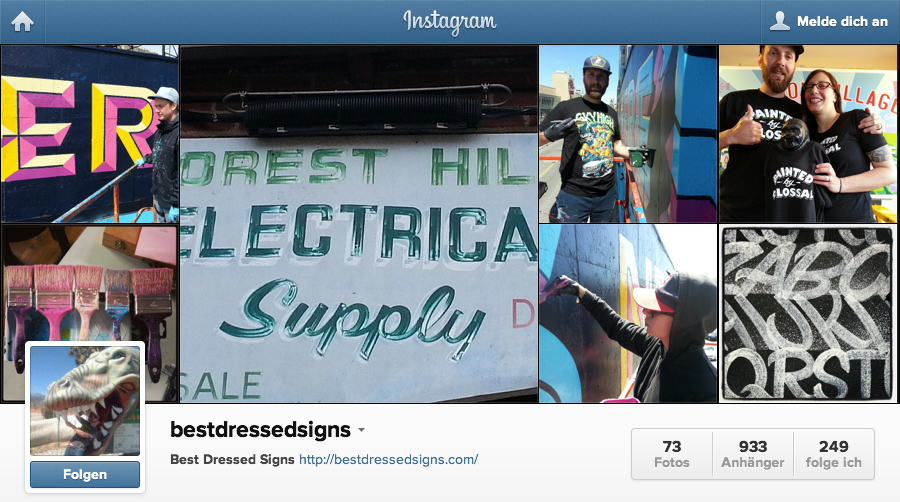 Hand-painted signs made by Best Dressed Signs from Boston.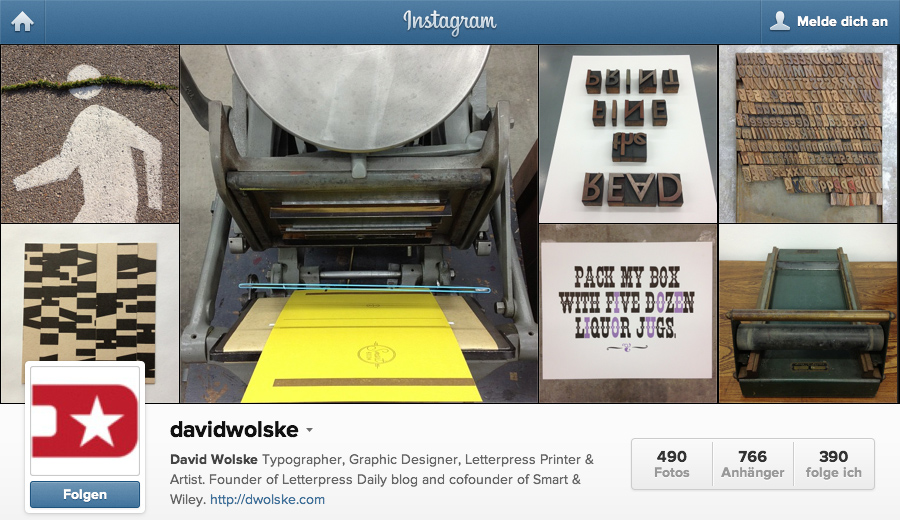 David Wolske David Wolske runs the wood type and letterpress blog Letterpress Daily.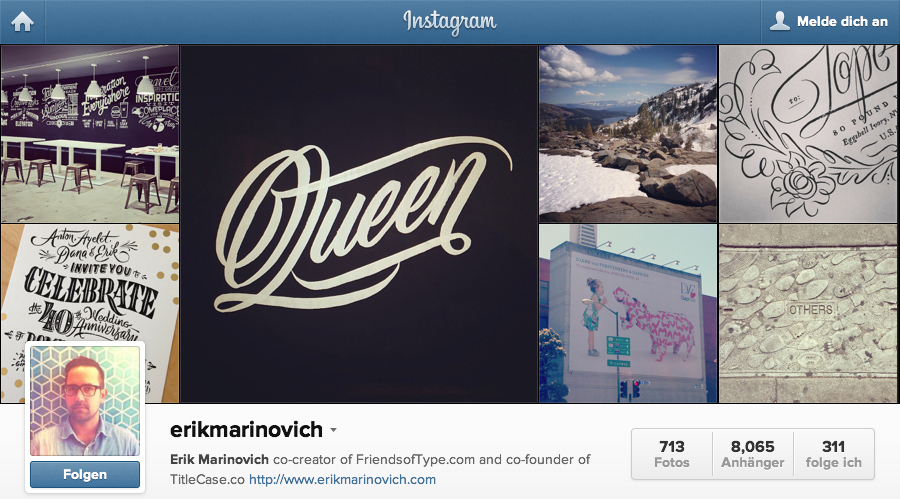 Co-creator of FriendsofType.com Erik Marinovich.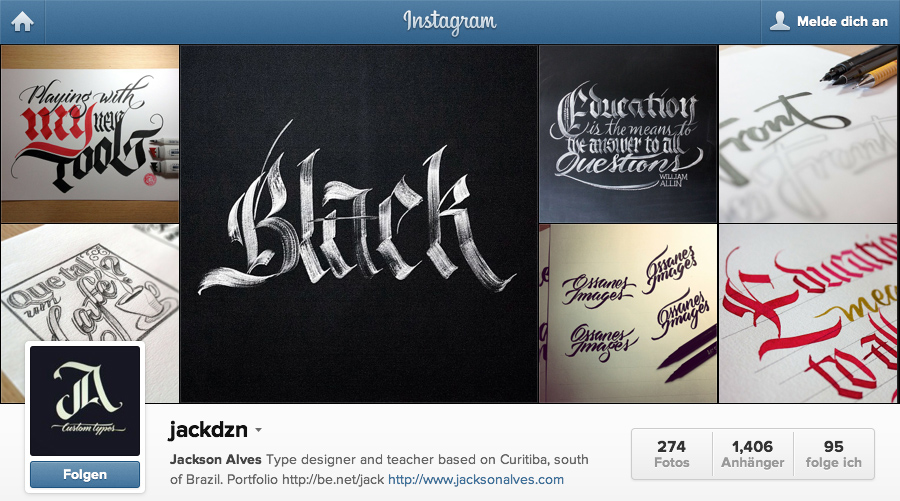 Brazilian Designer Jackson Alves shows his calligraphy and lettering skills.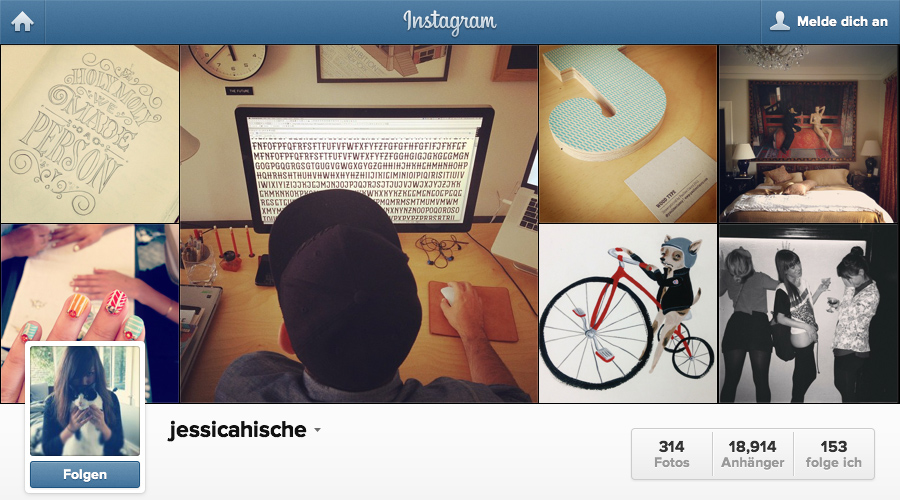 This cat lover hardly needs an introduction—letterer and illustrator Jessica Hische.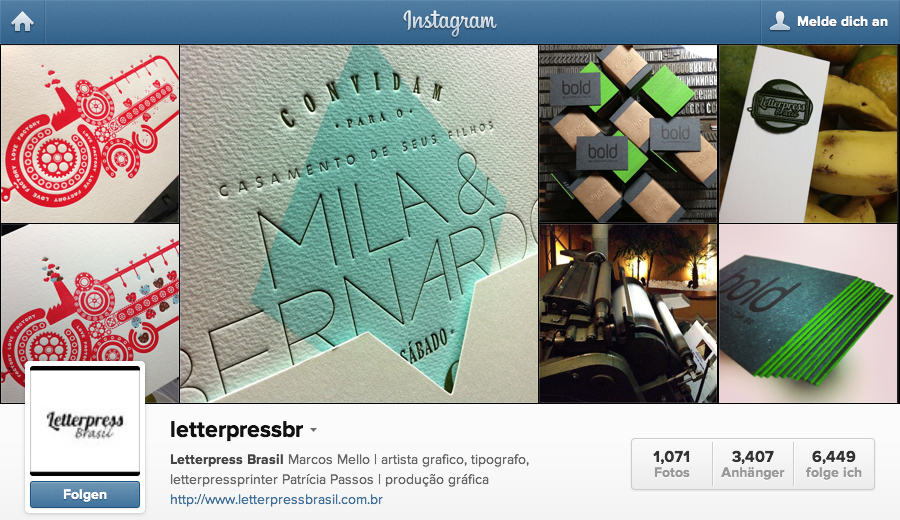 It's always fun to follow the work done in this Brazilian letterpress workshop.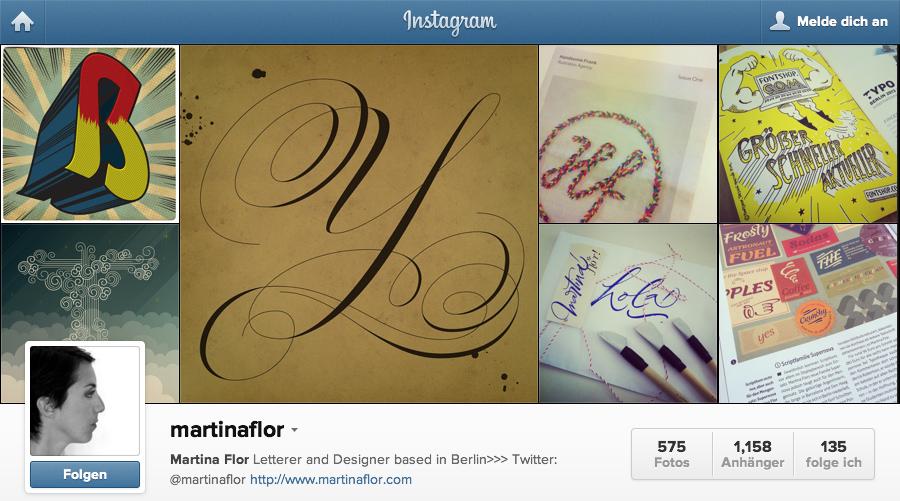 Martina Flor from Buenos Aires now lives in Berlin and you can follow her fantastic lettering work on Instagram.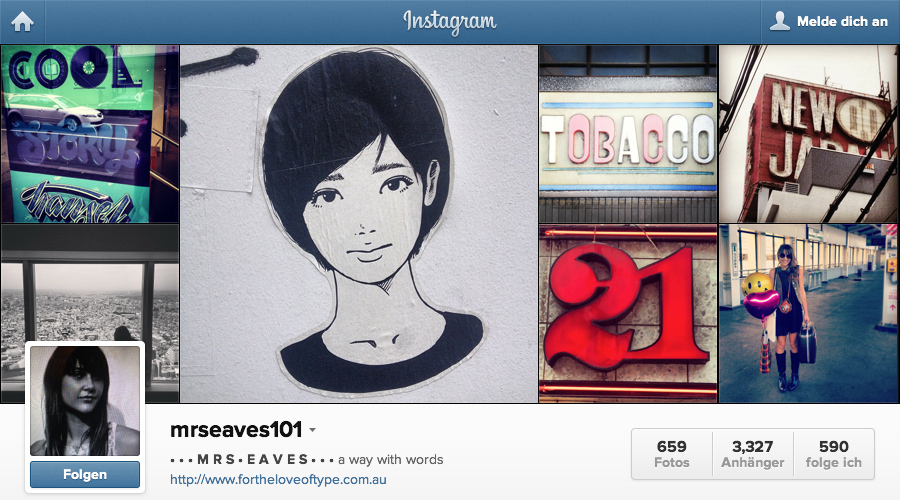 She became famous for covering her whole body with lettering. Mrs. Eaves from Australia.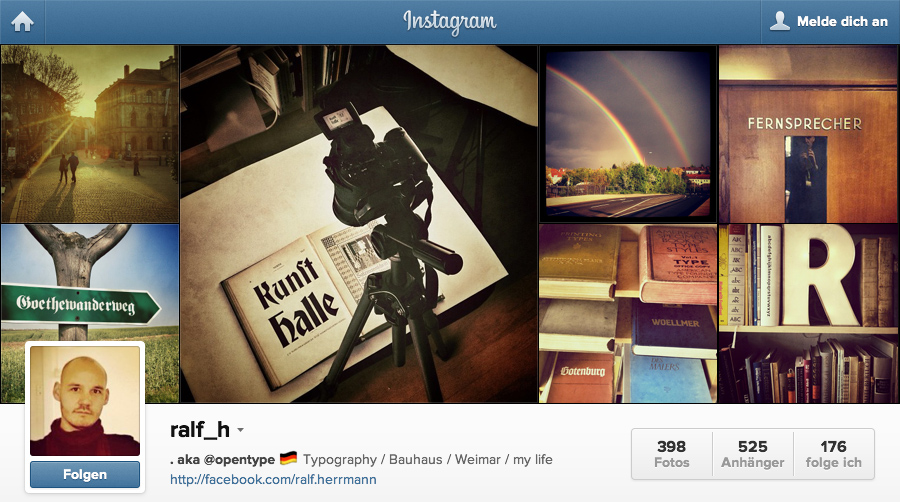 You can also follow me of course.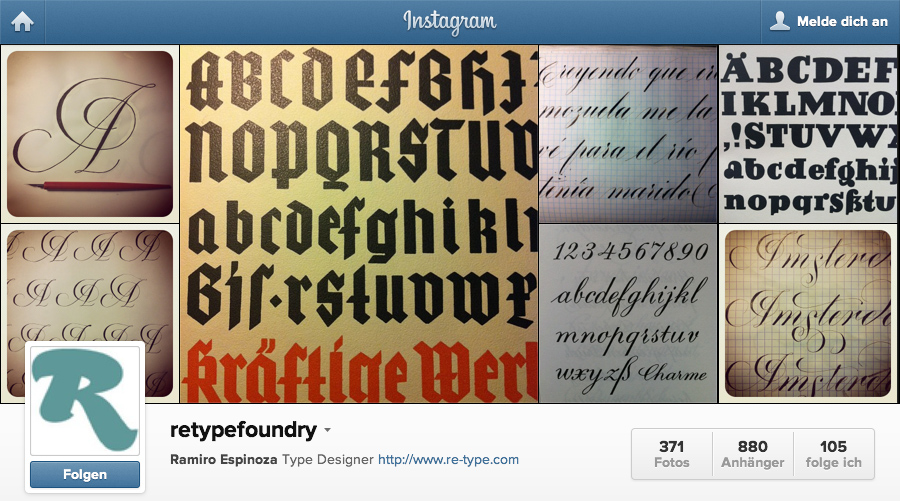 Ramiro Espinoza is interested in calligraphic typefaces and shares a lot of interesting sketches and type specimens.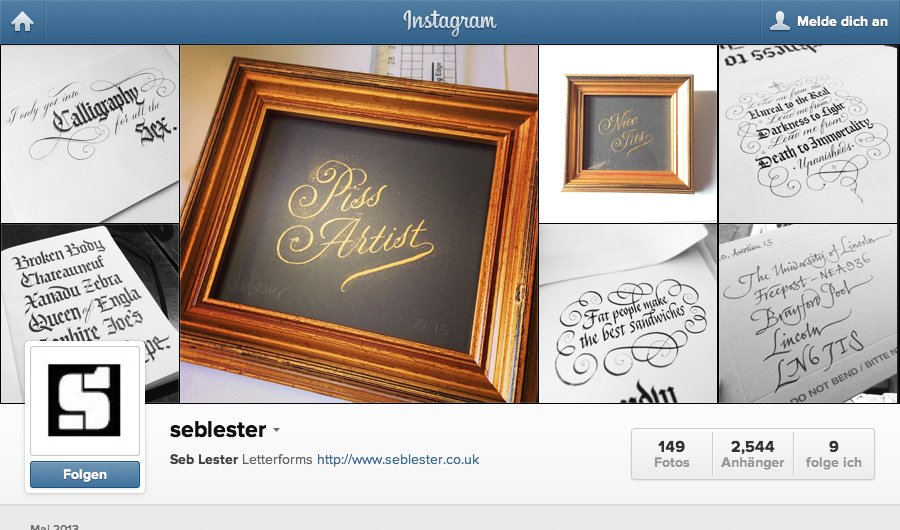 The well known calligrapher Seb Lester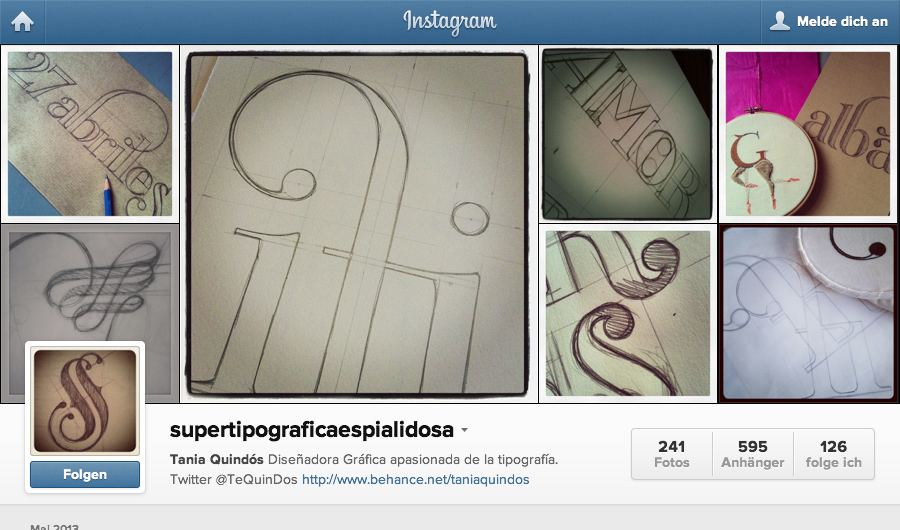 Tania Quindós experiments with type—not just on paper.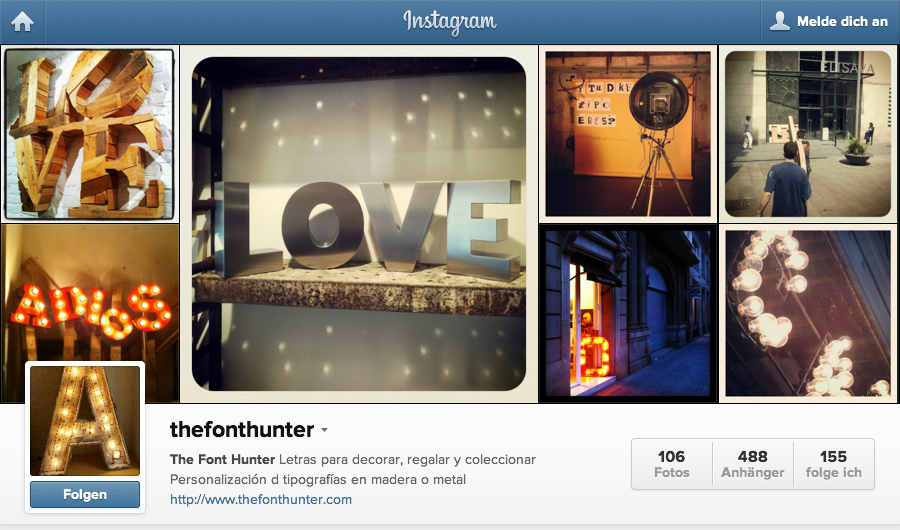 The Font Hunter—it's all about decorative 3D letters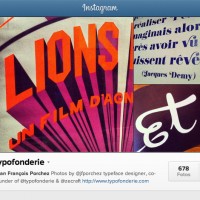 French type designer Jean François Porchez shows interesting fonts in use and type specimens at Instagram.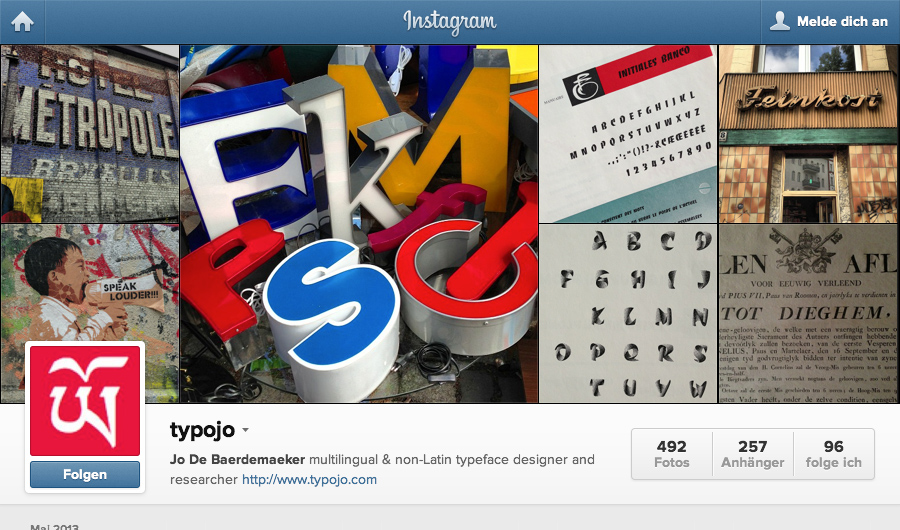 The account of typedesigner Jo De Bardemaeker from Belgium is also full of typographic finds